HBD Sydney
A workplace fit-out in Sydney's CBD for an international educational consulting firm, HBD. A design that is employee and client driven, providing a space which elevates consulting services as well as collaboration and focus work.
Year: 2020
Type: Commercial Office
Location: Sydney CBD
Size: 108sqm
Photography: Nick De Lorenzo
Styling: Some Studio
Concept Design
Design Development and Documentation
Material and Finishes Selection
Furniture and Lighting Specification
Tender Documentation
Construction Documentation
Construction Management Services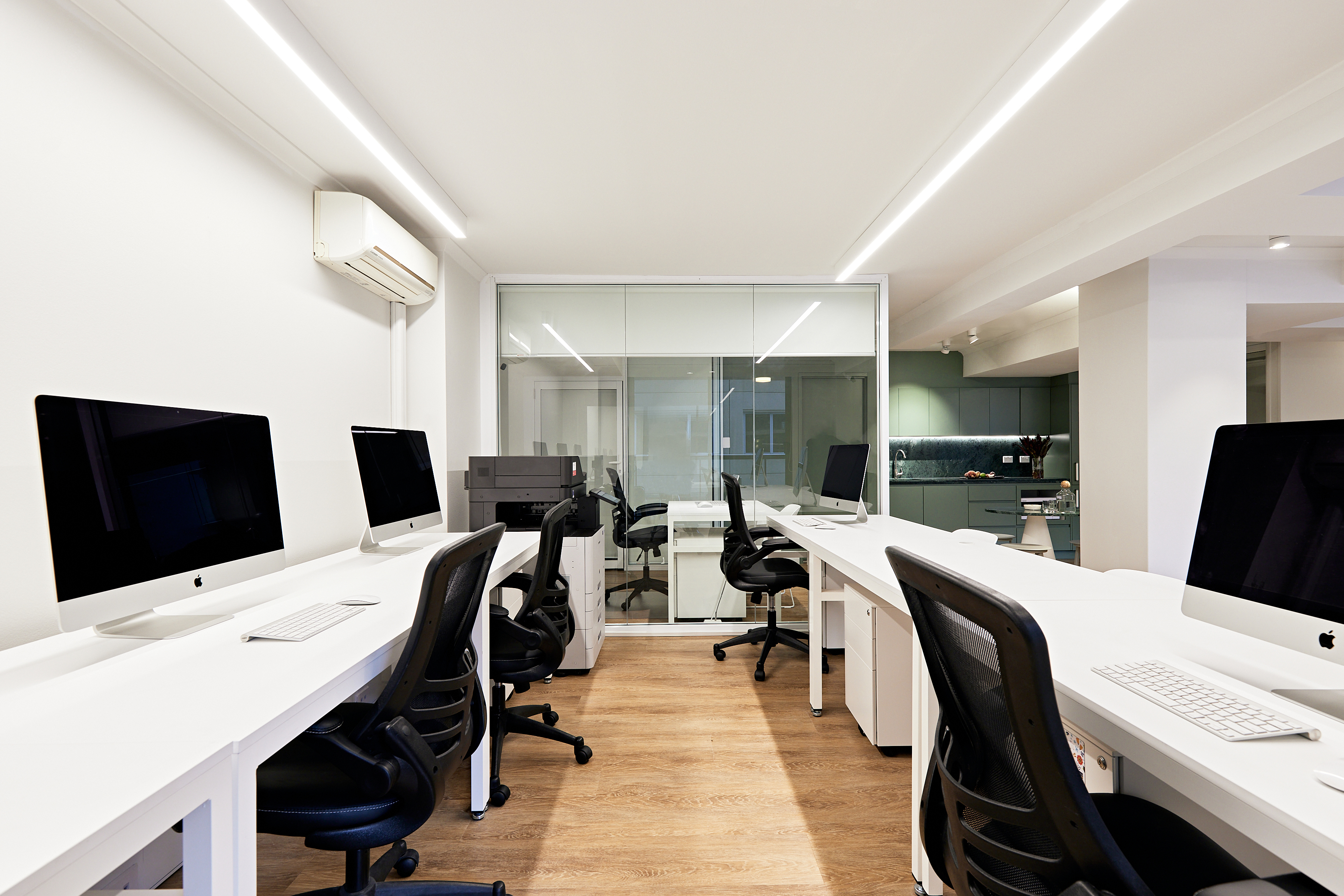 A simple yet sophisticated design seeks careful consideration to ensure the maximum use for the client, employees and their services. Addressing the constraints of site, strategic spatial planning considers the importance of placement of the orientation of workstations to ensure comfortable visitation for clientele. Offering a mix of informal and formal individual workstations, breakout collaboration zones and meeting rooms - employees are encouraged to work collaboratively which reflect HBD's international and inclusive brand. 
The careful placement of the kitchenette and breakout zone draw the eye to elongate the room and elude the fit-out to appear bigger while giving a deep bold splash of colour. Dark and textured greens, warm oak timber, stark white furnishings and furniture dance sporadically, delivering an office space which is functional, balanced and sophisticated.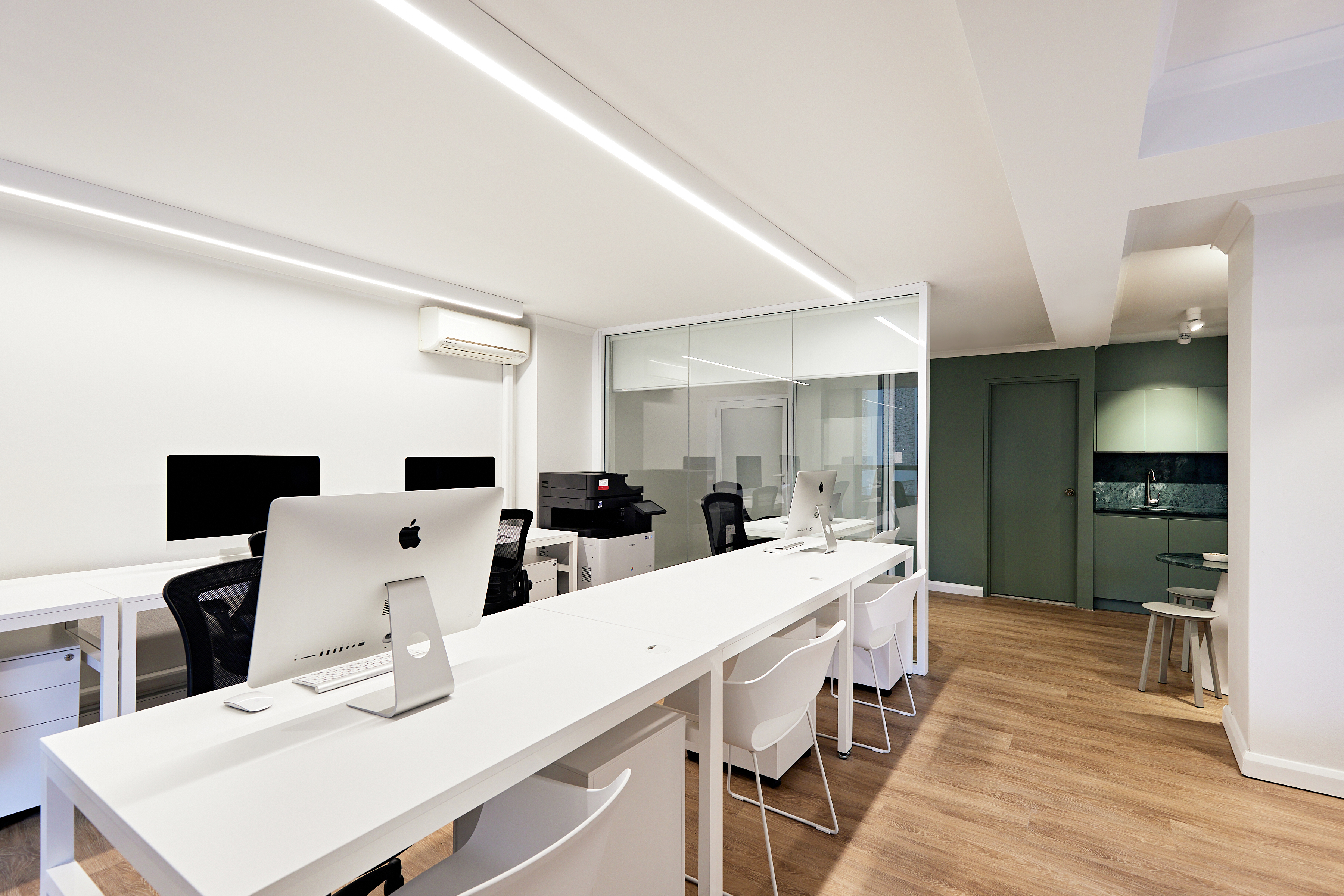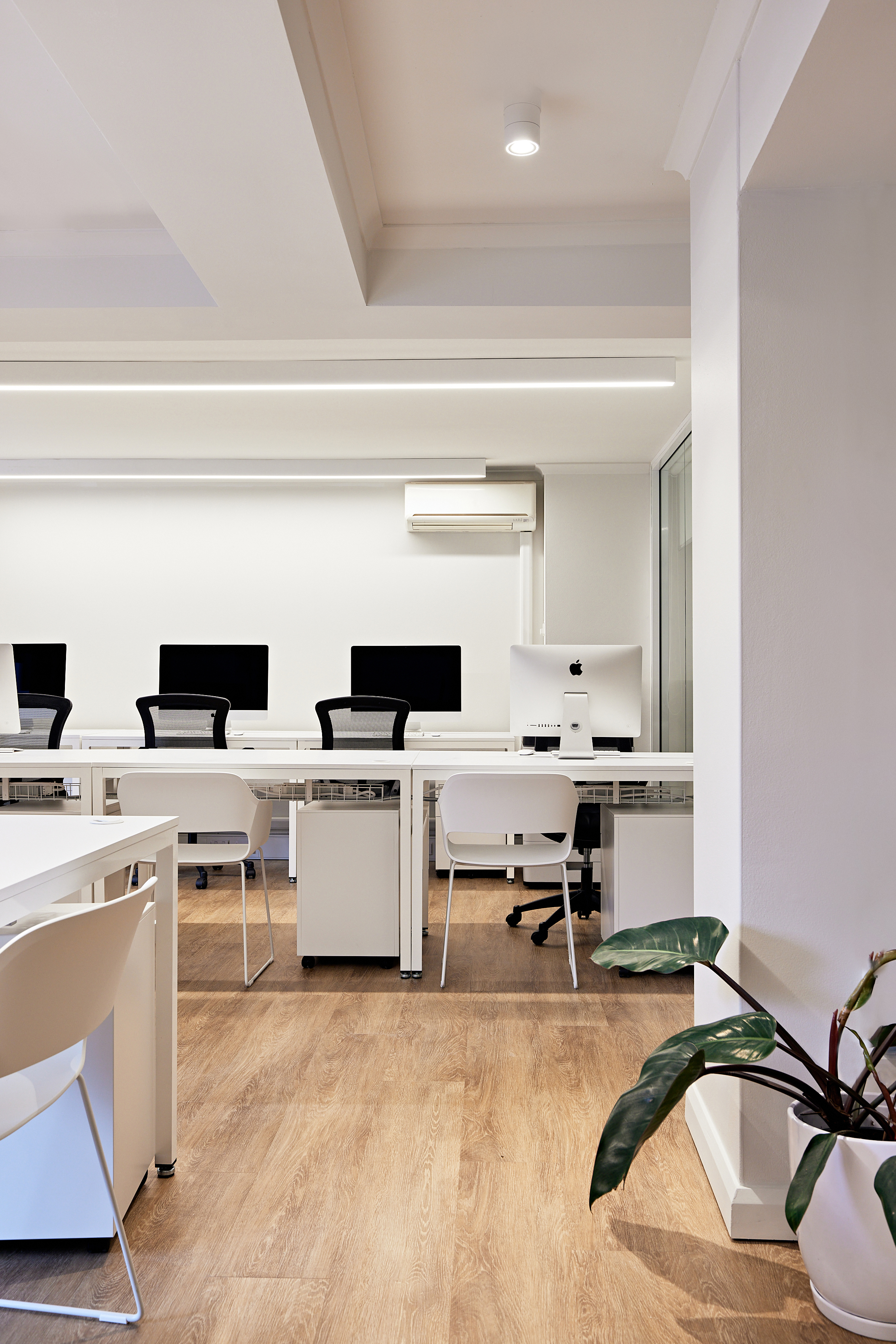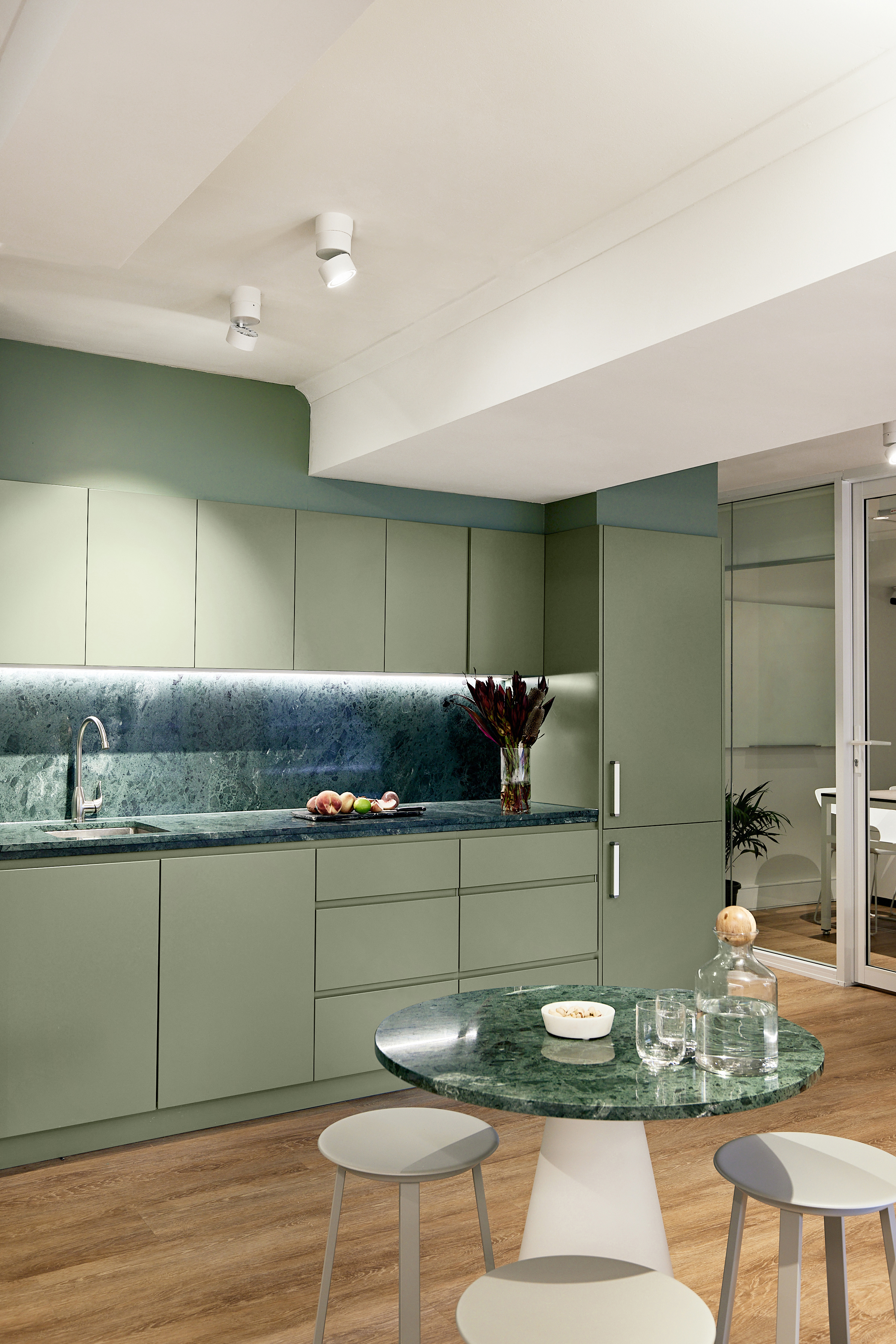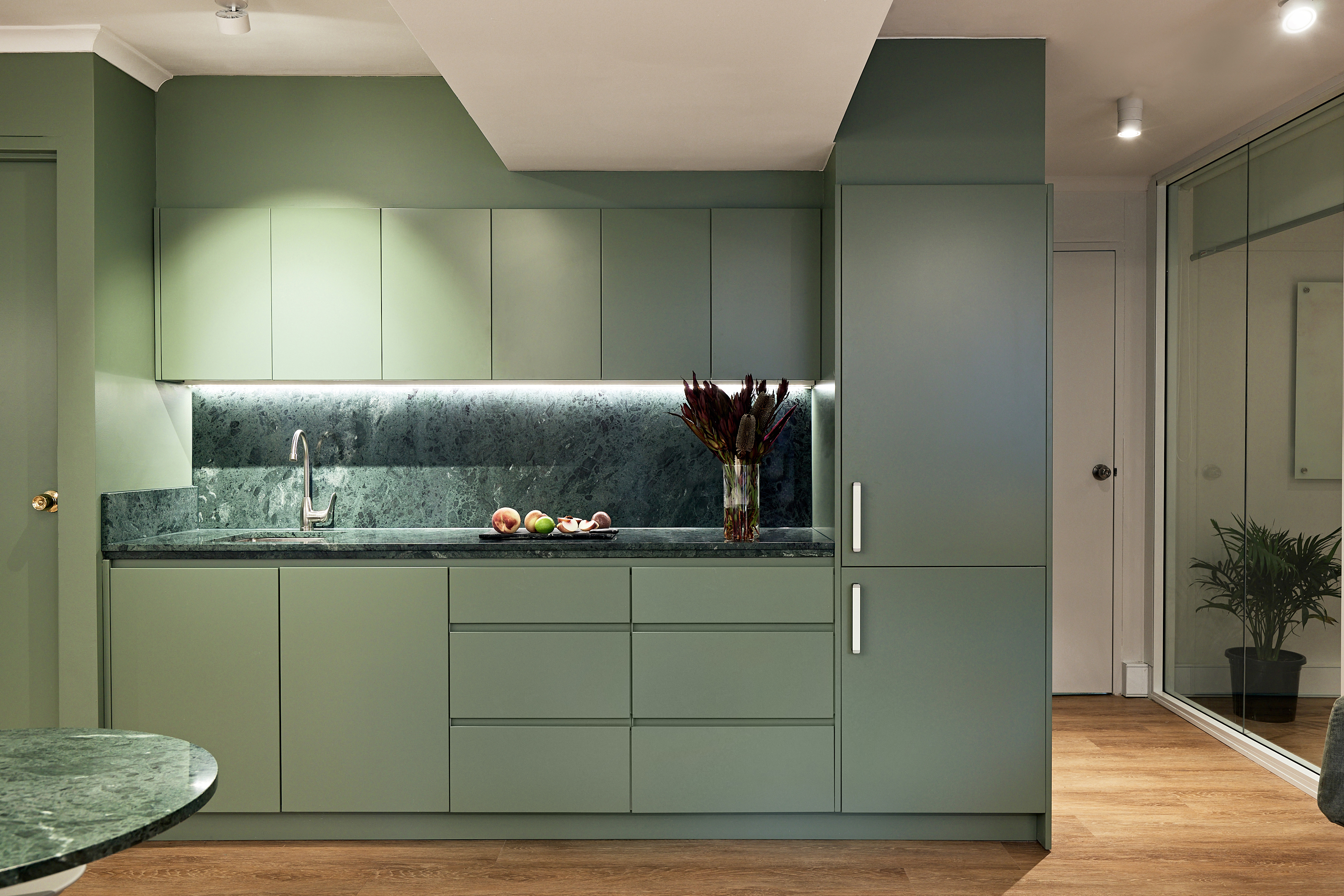 "Some have designed a beautiful interior to elevate my business while graciously overcoming site constraints. Some surpassed my initial expectations for the office and strategised the best way for not only my employees but my clients to feel comfortable". - Abu Sakar
Do you have a project you'd like to chat about?