Sapid
Sapid, a repurposed restaurant responding to the desire of activation for a new contemporary, sophisticated and informal space.
Year: 2021
Type: Hospitality - Restaurant
Location: Burwood
Size: 180 sqm
Photography: 
Nick De Lorenzo


Styling: Some Studio
Concept Design
Branding and Signage
Design Development and Documentation
Material and Finishes Selection
Furniture and Lighting Specification
Tender Documentation
Construction Documentation
Construction Management Services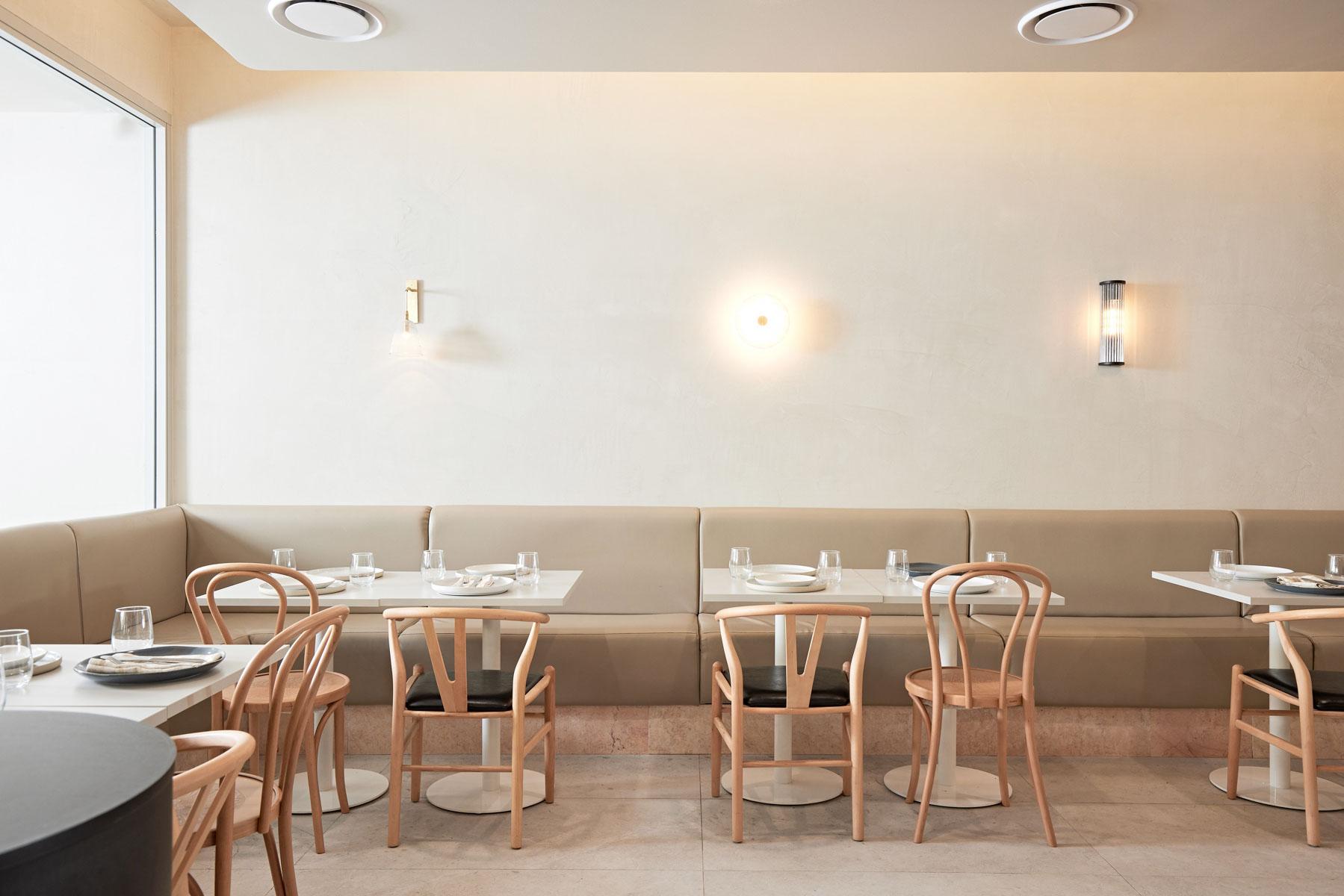 The design leans into creating a contemporary yet open spaced dialogue offering burgers, shisha and desserts. We delivered the outlined brief with the use of paired back materiality and a focus on rich, warm hues such as deep beiges, golds and salmons. This is captured through the use of selection of natural stones which are complemented by the brass details, plush upholstery and timber accents to elevate the space. 
Banquette seating with overhead brass, warm light fixtures creates an inviting warm intimate space to sit back and unwind. The juxtaposed curved black stainless steel bar provides the perfect spot to chat and view Sapid's offerings. Sapid is both paired back and refined, with a sense of elegance at its core, delivering the Burwood locals a unique experience to its domain.
Do you have a project you'd like to chat about?