Oxford Residence
Oxford is a three-story, new build spacious home in Strathfield. The design is drawn from the clients' family stone masonry background, emulating elegance and quiet, modern luxury.
Year: 2020
Type:
 High

Residential - 3 storey new build
Location: 

Strathfield


Size: 

861.5

sqm
Architecture: 
Pagano Architects


Photography: Nick De Lorenzo

 


Styling: The Dezign Mode
Concept Design
Design Development and Documentation
Material and Finishes Selection
Furniture and Lighting Specification
Tender Documentation
Construction Documentation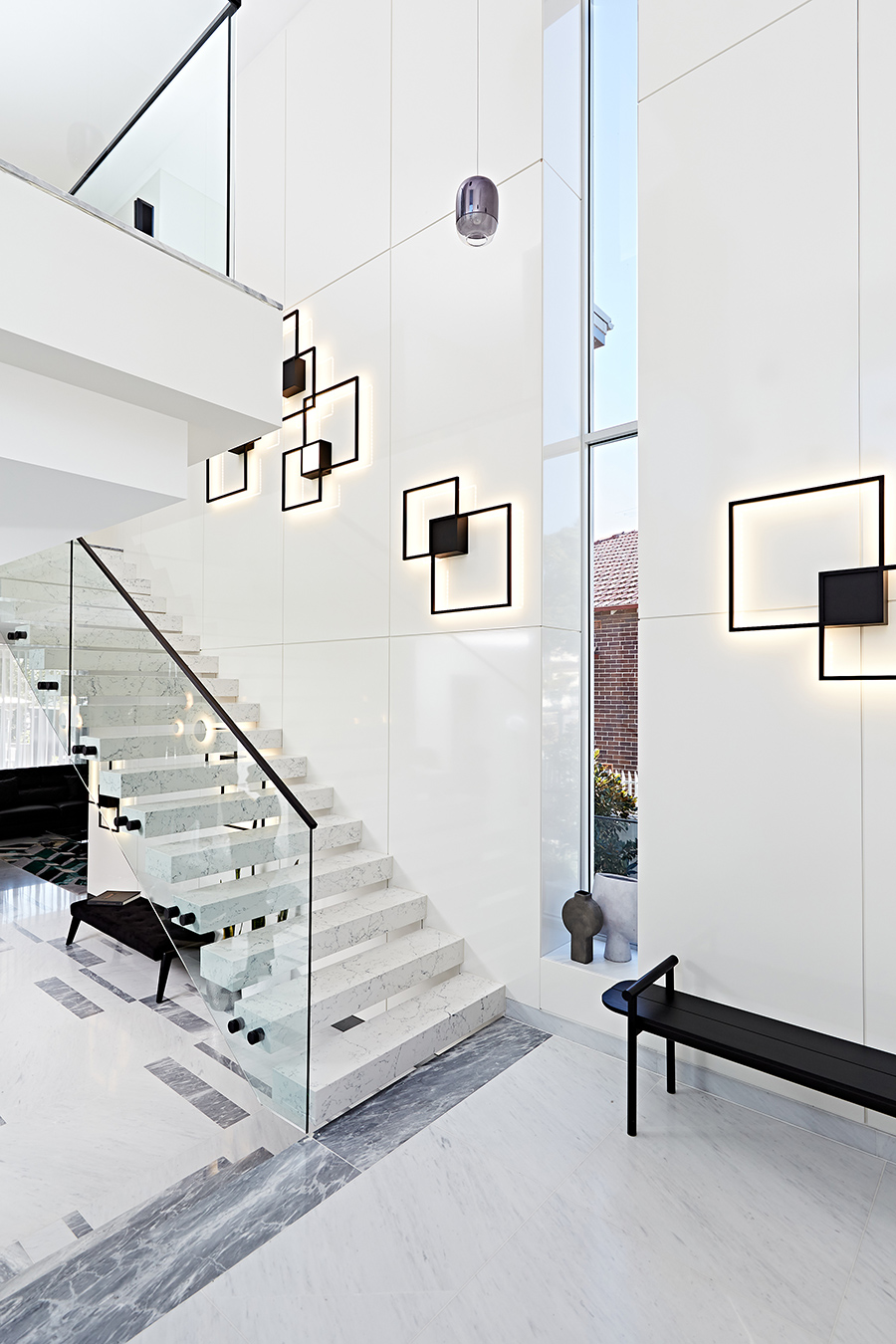 The client's desire of "quiet luxury" in combination with the family's backbone stone masonry business, became the core of our brief. On entry, the home is lathered in off-cuts of jaggared tiled, textured marble, paired with full height stark white minimally lined walls which sets the tone of the home.
Complementary yet diverse slabs of stone and off cuts are used throughout the interior and exterior spaces offering seamless transitions. The kitchen remains the heart of the home as entertaining and the importance of community were key considerations for the client. The open living and dining spaces have a dynamic connective balance with warm soft layering of textures that complements and plays an omage the character and diversity of the client's stonemasonry background.
Do you have a project you'd like to chat about?